Adam Ondra repeats Gioia 8c+ at Varezze
Adam Ondra has repeated Gioia, Core's 8c+ at Varezze in Italy.
Christian Core made the first ascent in 2008 and he proposed 8c+, The hardest boulder problem around the world. Ondra has confirmed his opinion.
Giogia have 14 moves which cut diagonally through the cave from left to right past a difficult sit-down start.
This is the first ascent of Christian Core: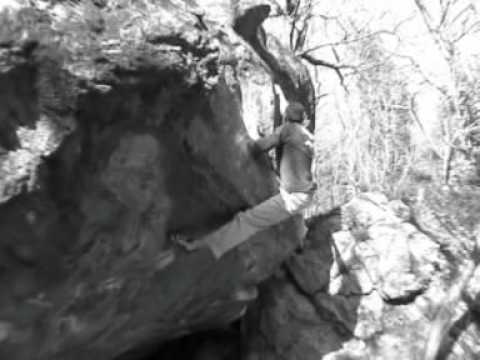 Interview with Adam Ondra after the first repeat of Gioia 8C+ at Varazze, Italy. Source Planetmountain.com
Adam, how do you feel?
I'm very relieved I've finally done it. I spent about 11 days in total and I'm very glad that everything just clicked today, because I also knew that it would be my very last day this year. I was super nervous and the last time I was this nervous about sending a route or a boulder problem was last year before Golpe de Estado. I'm just super happy that it's finally all over.
What was the secret to success?
Well, I was really positive that I'd manage the send. In the morning my skin was dry, smooth like glass and everything felt perfect beforehand. Just before I set off though my skin started to sweat and I got worried, but I managed to dig deep and somehow reach the last hard move, a real nightmare for me, and pass on through.
How many serious attempts could you give it each day?
In a day? Just one! I fell off the last hard move the day before and I knew I wasn't capable of giving it another go. And now I sent it first go. After the ascent We stayed on to take some photos but I couldn't even do the single moves, I was just so tired after the ascent.
This sounds pretty extreme…
Yes, it's incredible, I've never experienced anything like this before. And to think that there are only 8 hard moves!
How hard are they?
Well every single move is at the very limit and so I do think it's 8C+. I'd compare it in difficulty to Terranova. If you were to give this 8C, then the bouldering grades wouldn't make much sense anymore. You'd have to downgrade all the 8B+ and most of the 8C's as well. When Christian sent the problem he thought it could be 8C+, but he first suggested 8C to play things safe. I can only congratulate him for this superb ascent three years ago.
What's next?
Well, first I'm off to do some bouldering in Fontainebleau. And then at the end of the year I'm going to rest for three weeks. I did this last year and it really helped me and my climbing!
Yes certainly. What a great way to finish 2011!
Yes. As I said, it was a huge relief. And as sometimes happens when I send something hard, this feeling of relief was accompanied by incredible joy. I don't think I've ever been this happy after climbing just 8 hard moves! Yes, complete Gioia, just like the name of the problem!